WE TAKE THE 'PAIN' OUT OF PAINTING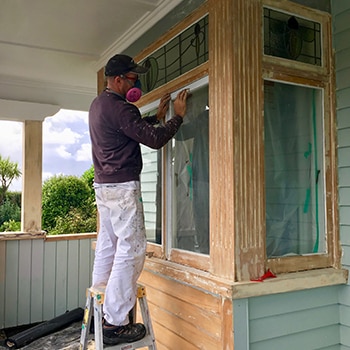 Step-1
FREE CONSULTATION & QUOTE
As every home is unique, our quotes are tailor-made to suit yours. After a follow-up call to your enquiry we will schedule a time to come out to meet with you. During that meeting we will make your home, evaluate the condition of existing paint and surfaces and answer all your questions so you can make an informed choice on the painting your home. If it's a new home being built we can measure off that plans. From there we will provide a clear and comprehensive written quotation with no hidden costs, giving you everything you need to know such as-prep required, paints specified, cost and the scope of work.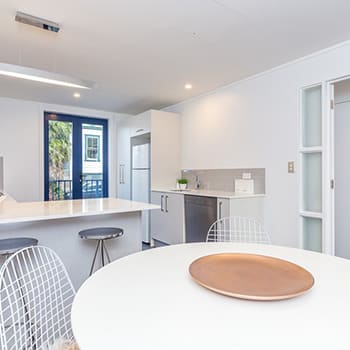 Step-2
EXPERT COLOUR ADVICE - OUR GIFT TO YOU
Thank you for choosing to work with us we offer all our clients the opportunity to work with a professional color constant normally valued at $220 for no extra cost. Choosing the right colour scheme can be a painstaking task with what seems like endless possibilities. Understanding all this we partnered up with the colour experts at Resene paints to bring one of their professional consultants right to your door step. Discussing your ideas and studying your home environment with a professional consultant will ensure a well thought out scheme that not only gets the Joneses talking, but also increases the value of your home.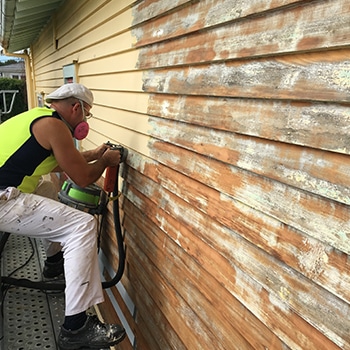 Step-3
SCHEDULE SERVICE
Generally speaking we can start a project within 2-3 weeks from acceptance of quote. Should you have a more pressing time frame just let us know at the time of enquiry as we can often times adjust our schedule. You can be sure that once we confirm a start date we will be there when we say we will and work continuously until the project is complete.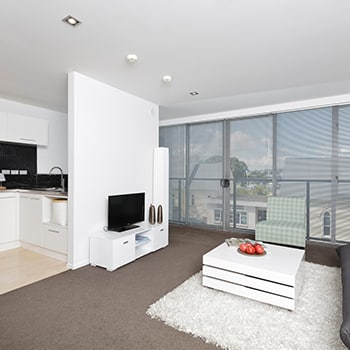 Step-4
IT'S ALL IN THE PREP
Once we've arrived and introduced the team we'll take time to protect your home/contents before starting the most important step in painting. Preparation is painting law and you need to know that whoever is painting your home is there to uphold it. Thorough preparation is what sets us apart from other companies who work on a low quality/high production business model. Our prep work includes (but is not limited to) power-washing (exteriors), scraping loose paint, sanding, filling holes/defects, Gib repairs, sealing gaps, treating rust, priming, sealing and undercoating.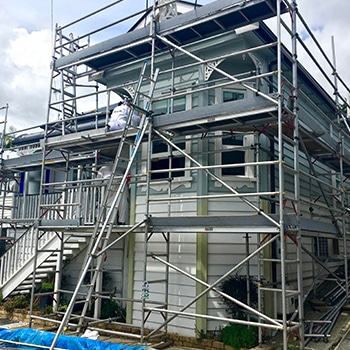 Step-5
CLEAN & TIDY
Each day of prep or painting is followed by a thorough cleanup of our work area without fail. We want to ensure the least amount of disruption possible to your home and family, not to mention their health and safety. Furthermore you can relax knowing that our well-mannered staff neither play loud music, use foul language nor disrespect your home with muddy shoes.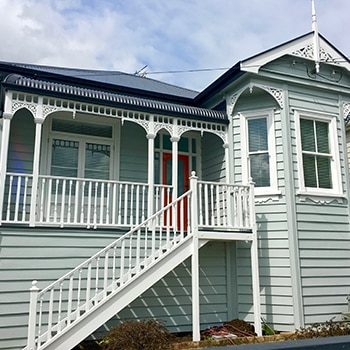 Step-6
TRANSFORMATION
Here's where the magic really starts to happen. After preparation is complete our craftsmen painters will begin their first topcoats using the paints specified in our quotation for each area of the house. For most projects a standard two coat system will be used. Whether brush, roller or spray finish we have the skills and experience to achieve the best result in any situation. Zero or Low VOC paints are used on all our residential interiors to ensure the healthiest environment for you and your family.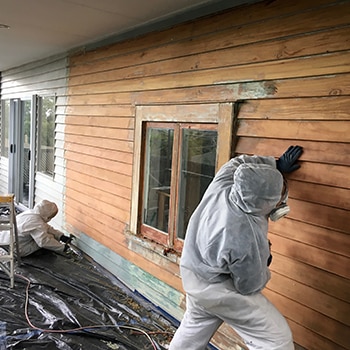 Step-7
QUALITY CONTROL
Your project will have a dedicated team leader onsite every day from beginning to end. Using our quality assurance checklist they'll be constantly going over the work in progress on a daily basis. Whether looking for holes or gaps not filled or light checking a wall before its final coat our tried and true system ensures nothing is missed. Furthermore, twice weekly inspections are undertaken by either John or his project manager so that the entire project runs as smoothly as possible all the while maintaining our high standards.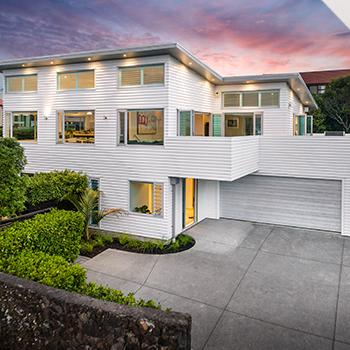 Step-8
COMPLETION
After the final touches have been made and our quality assurance checklist has been ticked off by John or his project manager, we then walk you through your newly painted home to make sure you're happy with the finished workmanship. Once everything is completed and we have your full satisfaction a final invoice will be send for payment. We'll leave you with a copy of the colour schedule for your home to keep in a safe place and more than happy to leave you any leftover paint for future use. Now it's time to sit back, relax and enjoy your professionally painted home!
GOT A QUESTION ON MAINTENANCE? JUST GIVE US A BELL, WE'RE ALWAYS HAPPY TO HELP.
DO YOU HAVE A PAINTING PROJECT WE CAN HELP WITH?
What are the next steps from here?
Get started with Auckland City Painters today
Enter your details and we'll be in touch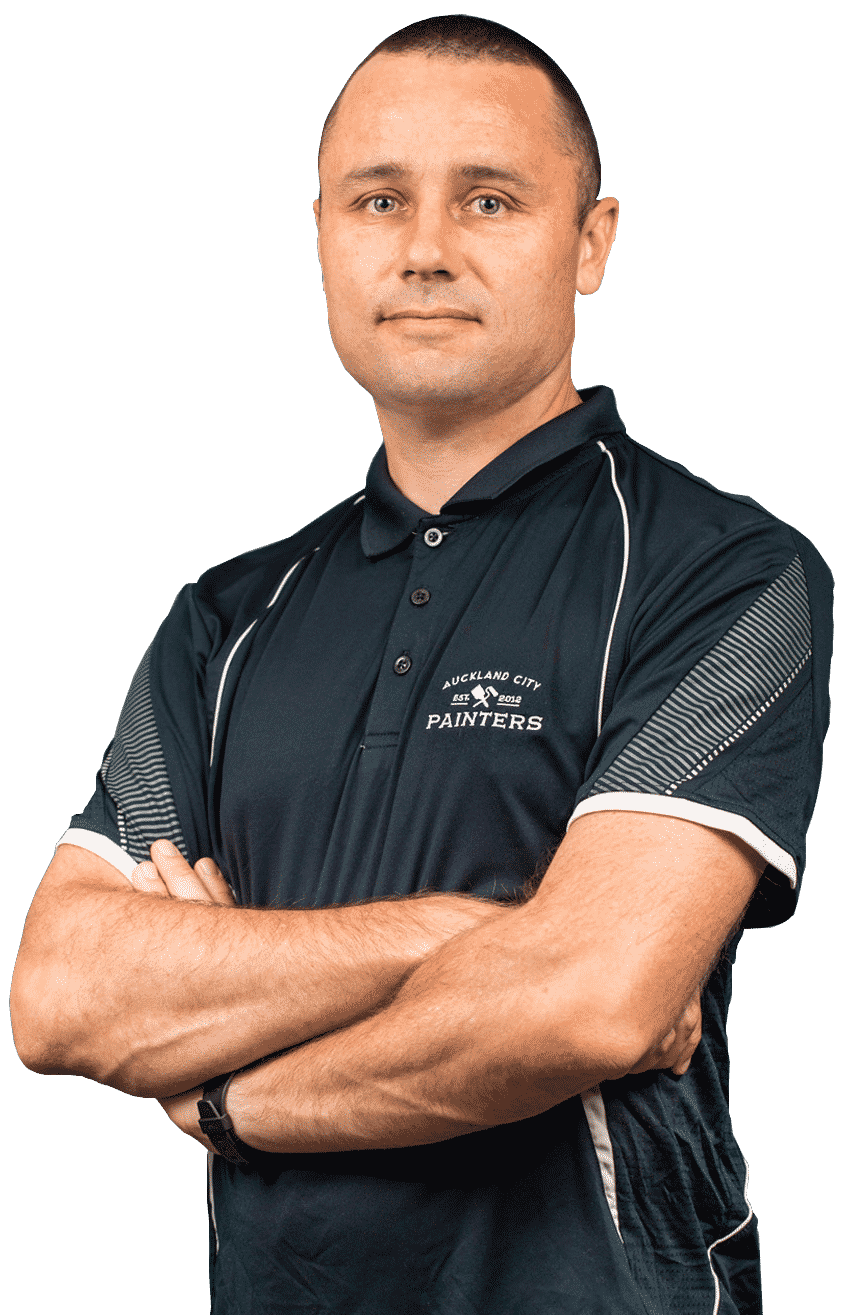 Need professional painting advice?