Auckland City Painters was born out of a strong desire to take the 'pain' out of painting for Auckland homeowners.
The Beginning
From old bungalows to new architectural homes, there isn't too much John hasn't seen in his 15 years experience painting Auckland homes. Having heard the many nightmares people often went through just to get their house painted, John saw the need for a company that could not just offer high quality work, but also exceptional customer service. It was this that motivated him in founding Auckland City Painters, a family business that knows what their clients want: trustworthy professionals, better prices, high standards and no surprises!
Onwards & Upwards
In 2014 Auckland City Painters became registered Master Painters, to give all their customers the added assurance of having highly skilled painters who deliver nothing but quality workmanship – guaranteed! With a strong desire to continue improving and see that his team excel, John entered Auckland City Painters as first time entrants in the 2017 Master Painters Awards and proudly won Gold Awards for all 3 categories!
What's Next?
Auckland City Painters would like to continue to innovate and be known as leading experts of the industry. Seeing a large gap in the industry for qualified painters, they also aim to become a part of the solution by training the next generation of apprentices into craftsmen of the trade.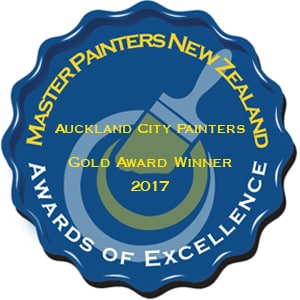 BOOK YOUR FREE CONSULTATION TODAY

Passion
A strong enthusiasm for quality craftsmanship while always looking for ways to improve or innovate.

Integrity
Doing the right thing even when there's no one around.

Respect
Thoughtful consideration and appreciation of our clients, their homes and all with whom we interact.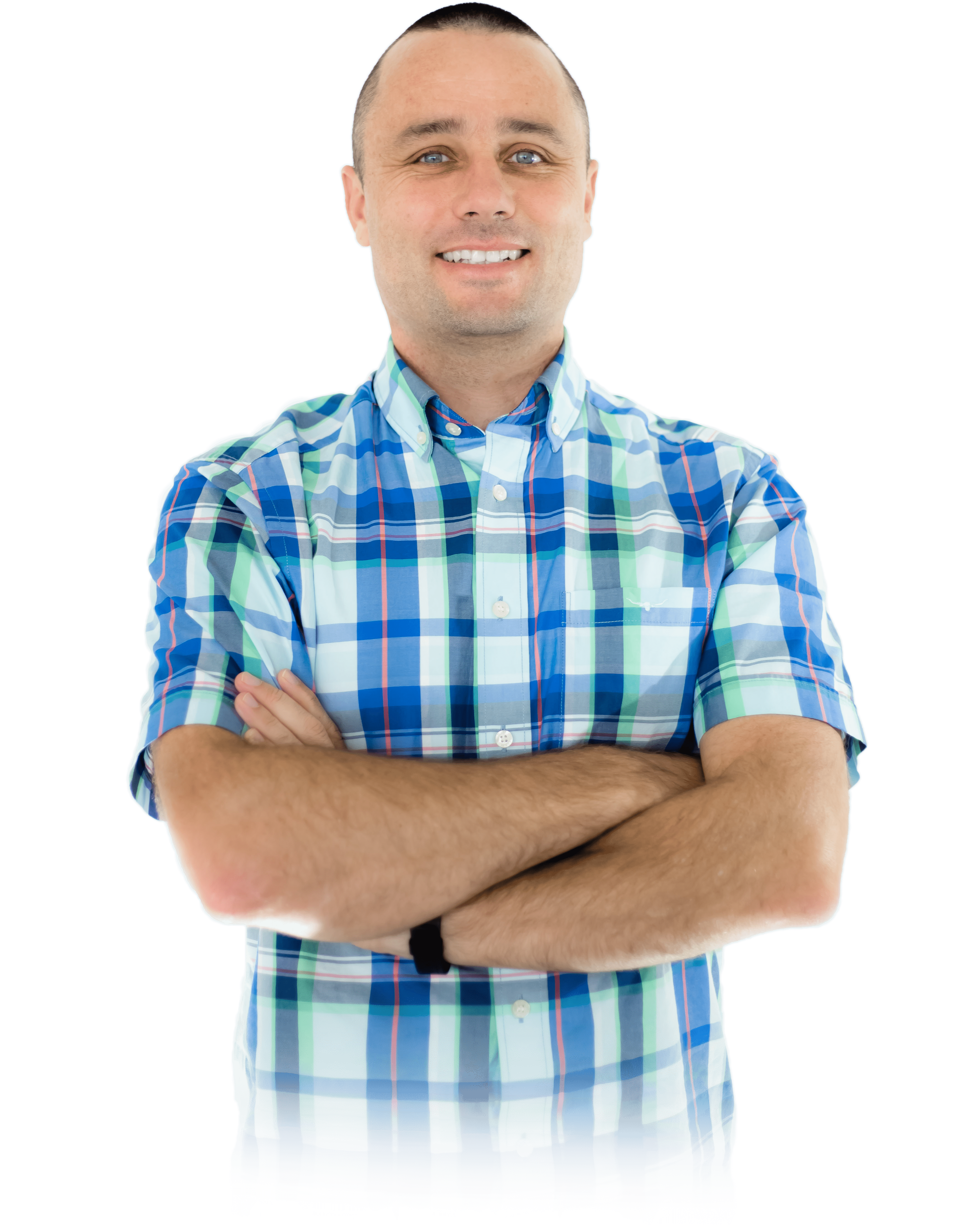 John Pujol – Manager/Director
Inheriting his father's artistic traits, John has been working with paint since his early teens. With a background in art and mural painting he developed a steady hand and eye for detail from a young age.
This talent allowed him to fit easily into the painting and decorating industry, where he has spent the past 15 years. Having worked on everything from apartment blocks to rural estates and everything in-between, there isn't too much he hasn't seen. As a registered Master Painter, he is driven by a strong desire to provide his clients with the best possible painting service in Auckland city.
Nowadays he spends a lot more time managing the company. Although not swinging a brush, he still likes to keep his finger on the pulse, carefully overseeing each project with a keen eye and strong desire to exceed client expectations. His everyday satisfaction comes from positive client feedback and pride in his trustworthy team.
When John isn't meeting with clients, project managing or writing up quotes you'll find him enjoying time with his kids, mastering his photography, or getting nailed at squash by his better half.
Donna Pujol – Accounts/admin
Having worked alongside her husband John (Managing Director) since the very beginnings, Donna has been an instrumental part of developing the family business to where it is today.
Multi-tasker extraordinaire, she's responsible for keeping the office running smoothly and managing the accounts and finance, all while helping to raise their two awesome kids. An avid organiser that likes to gets things done, she's often in trouble for putting things away before they have been finished with. Ahem!
When not sorting out paperwork or doing the payroll, you'll find her either on the squash court, playing saxophone or spending time in the outdoors with her hubby and kids.
DO YOU HAVE A PAINTING PROJECT WE CAN HELP WITH?
Using our own proven 8 step process, we make transforming your home an easy and enjoyable experience, from the initial consultation, where we understand your goals and vision, through to completion where every detail has been taken care of.
WHAT DO OUR CUSTOMERS SAY?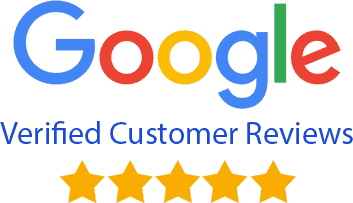 Excellent work interior and exterior and great communication
Michael Adly
00:01 22 Oct 21
Craig Shrive
09:05 07 Jul 21
Very happy with the service given. Excellent paint work and very pleasant company to deal with. John was so calm and helped us see the project through, making time to come and ensure all was completed to our requirements. I would recommend this company.
Vanessa Henry
07:09 16 Jun 21
Elisi Tonga
03:54 08 Mar 21
Carleton McCulloch
01:10 22 Dec 20
Michael Brenndorfer
00:33 20 Dec 20
Very professional and awesome communication would recommend these guys to anyone needing a professional job AAA+++
Great service. Prompt response by John to my request and the job was completed to the best standards! Would recommend to anyone!
Jono Srhoj
08:12 17 Dec 20
John is a solid communicator who handles any problems I throw at him with a good plan and a great attitude! When required I'd trust Auckland City Painters to do a thorough and professional job
Simon Manawaiti
07:14 17 Dec 20
John, your boys did a great job and I was especially pleased with the way they cleaned up afterwards
Very good work, done on time and to budget.
John was amazing to deal with right through the project of painting the exterior of our cedar & plaster house. This included numerous additions as we went, which were never a problem for Auckland City Painters to undertake. He was quick to respond to all my queries & his advise on colour choice & getting the longest lasting result from our paint finish was fantastic. Steven the painter's work was impeccable & he was so lovely to deal with & extremely respectful of our family including sleeping baby. Throughly recommend John & his team! We are very happy with the transformation!
Charlotte Edwards
22:36 08 Mar 20
John and his team did a great job on our home, John kept us informed on progress and was very attentive to make sure his team did a first class job. The painters were very courteous and were not a bother at all on site. I wouldn't hesitate to use John and his team again.
Maurice Carey
05:10 17 Dec 19
It was a pleasure to work with John and his team on the interior repainting of our 110 year old Church Hall which had undergone earthquake strengthening and plaster and timber surfaces were dirty and sad. The end result is so good and their cooperation allowed us use of the hall while the job went on. ACP have my strongest recommendation.
Jack Woodward
03:49 01 Oct 19
John is a wonderful communicator who managed the Resene colour consultant, scaffolding, house wash, and his amazing painters - Helen and Andrew and the roof cleaner. It was a pleasure to work with you John and the amazing professionals you surround yourself with. We highly recommend.
I consulted with John over some colour decisions for my house paint and he was very helpful. He has a great eye for detail and was able to immediately point out what would work and what wouldn't. He is professional and well presented. If you're after a company that will give high quality results then this is it.
Susan Seidenberg (Visnu-maya)
00:26 30 May 19
John and his team worked quietly and efficiently to give us a great result on our exterior painting. John responded quickly to any queries and the project finished ahead of time.
Susan Bowkett
21:15 17 Apr 19
Very pleased to have John in the team work at our place. They really made the project easy, stress-free and the price was reasonable compared the other quotes we received
Jayadeva Kavi
23:26 07 Apr 19
John and his team provided a well co-ordinated professional service.Their workmanship was of high quality and their presence on our property for the 5 week period, was easy and respectful.
Fiona Taylor
20:51 21 Feb 19
Timely, professional and work was well-executed!
Lucia Vallely
20:47 11 Feb 19
Auckland City Painters Ltd are very professional, neat and tidy painters. The team of painters led by Steve did an excellent job, making sure there were no paint spots where there shouldn't be. I would recommend these painters.
Alison Dodds
02:30 30 Aug 18
Very impressed with Auckland City Painter. Harry & Steve were the onsite painters and were extremely tidy, efficient and pleasant. John was great to deal with and communicated well. As well as a full interior paint they were charged with having my old wooden shutters repainted. They came back like brand new. All round great job and would have no hesitation in recommending.
Lynn Brebner
03:47 18 Jun 18
Auckland City Painters did a great job of painting the interior our rental apartment. John was an excellent communicator and went above and beyond for out of town owners. We are very pleased with the results and highly recommend them.
Leone Jeune
07:52 06 Jun 18
John's team were very professional and quick. We're very happy with their work.
Pania Papa
23:55 16 May 18
KB & SM Old
02:06 21 Mar 18
Auckland City Painters recently painted the interior of our three bed-room, two story house in Mt Eden. From beginning to end of the project, I was completely satisfied with the procedure. After my initial contact, John gave a prompt and competitive quote. The two painters, Andrew and Helen, were great workers, discreet yet efficient, and giving attention even to fine detail. There was no mess and no stress. The work was undertaken with great professionalism and is well-deserving of 5 stars.
Timothy Costello
20:16 06 Dec 17
great team of painters and excellent paint job. John very efficient with keeping me up to date with start time etc.
Sally Macdonald
17:20 27 Nov 17
Auckland City Painters were responsible for the painting of a new house for us. Being a new dream home we had high standards and our expectations were well and truly met. We found the team to be very helpful, thorough and professional. Highly recommended.
Alan Morpeth
08:09 22 Aug 17
Great team to work with. Efficient and on the job immediately they were needed. Highly recommended.
Maureeen Phillips
02:05 15 Aug 17
Great team, worked together well and made our lives easy during the interior painting process. This was the second time in 3 years that I used Auckland City Painters. Thank you.PS. Attention to detail was fantastic with our totally dedicated team.
Sam Mukhtar
00:17 02 Aug 17
I employed Auckland City Painters to do some internal painting of all my skirting boards and doors in my Bungalow in Westmere. From the start I found the Company to be very professional, from John replying to my call quickly and coming to do a quote, through to the final phone call after the team had left to make sure I was happy. The team always arrived on time, and cleaned up each day before they left. The job was completed to a very high standard with a minimum of fuss. I was given good advice on colour matching, and nothing extra I requested was a problem. I can highly recommend John and his team, and will not hesitate to get them back if I need more internal or external painting done. Thanks 🙂
Naiomi Cunningham
00:08 03 Jul 17
Excellent service- interior painting of our home was very well executed by a team of personable young men- polite, trustworthy and hard-working. Highly recommend Auckland City Painters
Wendy Carey
23:39 05 May 17
We recently had John and his team paint the exterior of our 1925 Bungalow. They did a great job and I would recommend them to anyone wanting a really professional finish. Everyone in the team was punctual and curteous and just got on with the job at hand. I will definately use them again.
Glenys Brown
08:36 29 Dec 16
Auckland painters were great right from the start. Found them online and got a quote within a few days. We were repainting a villa and they gave us advice on what bits needed to be fixed up first. They happily worked around the builders who were doing the fix up jobs so nothing got delayed. Attention to detail was excellent and the painters were very friendly and a pleasure to have around. Would definitely recommend and use again.
logan munro
05:56 14 Dec 16
Working with John Pujol and his team was entirely satisfactory and I will be recommending them to friends. John replied immediately to my first email, arrived promptly to assess the work required, provided a very competitive quote and was able to fit us into his schedule the following day! The team of Andrew and Helen were conscientious, courteous and efficient. They encountered a problem wall which necessitated remedial work and were able to deal with this with no fuss. Our apartment now looks amazing, thanks to Auckland City Painters.
Janet Bedford
03:05 10 Aug 16
These guys were awesome! The quality of work is outstanding, the level of service next level, and they managed to work with some tight turn around times to help me get my property all freshly painted, looking good for our new tenants. I would not hesitate to recommend these guys to anyone 🙂
Jen Sergel
20:20 17 May 16
John and his team did a great job. He replied promptly with his quote and started work soon after acceptance. Andrew and Helen were considerate and careful around my property which I really appreciated. Everything was left neat and tidy on completion. Would highly recommend and use again.
John and the team at Auckland City painters are the ultimate professional outfit. We recently got our house repainted with them and were guided through the initial quotation process then colour consultation. John was very approachable and organised. The workmanship was excellent with great attention to detail and the weather! We would highly recommend then.
Jimmy Chong
20:34 03 Apr 16
John and the team from Auckland City Painters have been our painters of choice for the last two years. We have used them over 8 times when we have renovated apartments in the city. The workmanship has always been to a high standard and they have always tidied after themselves. Andrew and Helen gave specifically done the work in most instances and have gone beyond the call of duty working nights and weekends to meet our tight deadlines. I would highly recommend Auckland City Painters.
Cathy Draper
08:52 25 Jan 16
These guys are the best painters I have come across, would highly recommend their services. Will be using again soon.
Henry Collins
02:42 25 Aug 15
Great team thanks for your help
Simon Amosa
02:24 28 Jul 15
The team from Auckland City Painters did a great job, very professional. Nothing was too much trouble and they cleaned up after themselves and put the house back together. Excellent communication on progress and time expectations.
Julie Bedggood
17:42 20 Jul 15
John and the Team painted my Wooden 3 bed Villa and at first I was a bit worried about having painters onsite for a long period of time (6 weeks) as I was a stay at home mum at the time. However the team were polite and professional at all times, and I felt comfortable with the guys around - the finish was fantastic - I would highly recommend this service!
Shelley Thomas
03:33 13 Jul 15
John and his painters were fantastic and we would highly recomend them (in fact already have) for a competitive quote and good job. They were flexible with our requests, worked around our holiday, did the entire job while we were away and just super easy to deal with. The paint looks great and we would definitely use again if we needed anything painted.
Gemma McClurg
03:02 10 Jul 15
Efficient, courteous service, great work, recommended. Thanks guys!
Adam Watson
18:54 09 Jul 15
What are the next steps from here?
Get started with Auckland City Painters today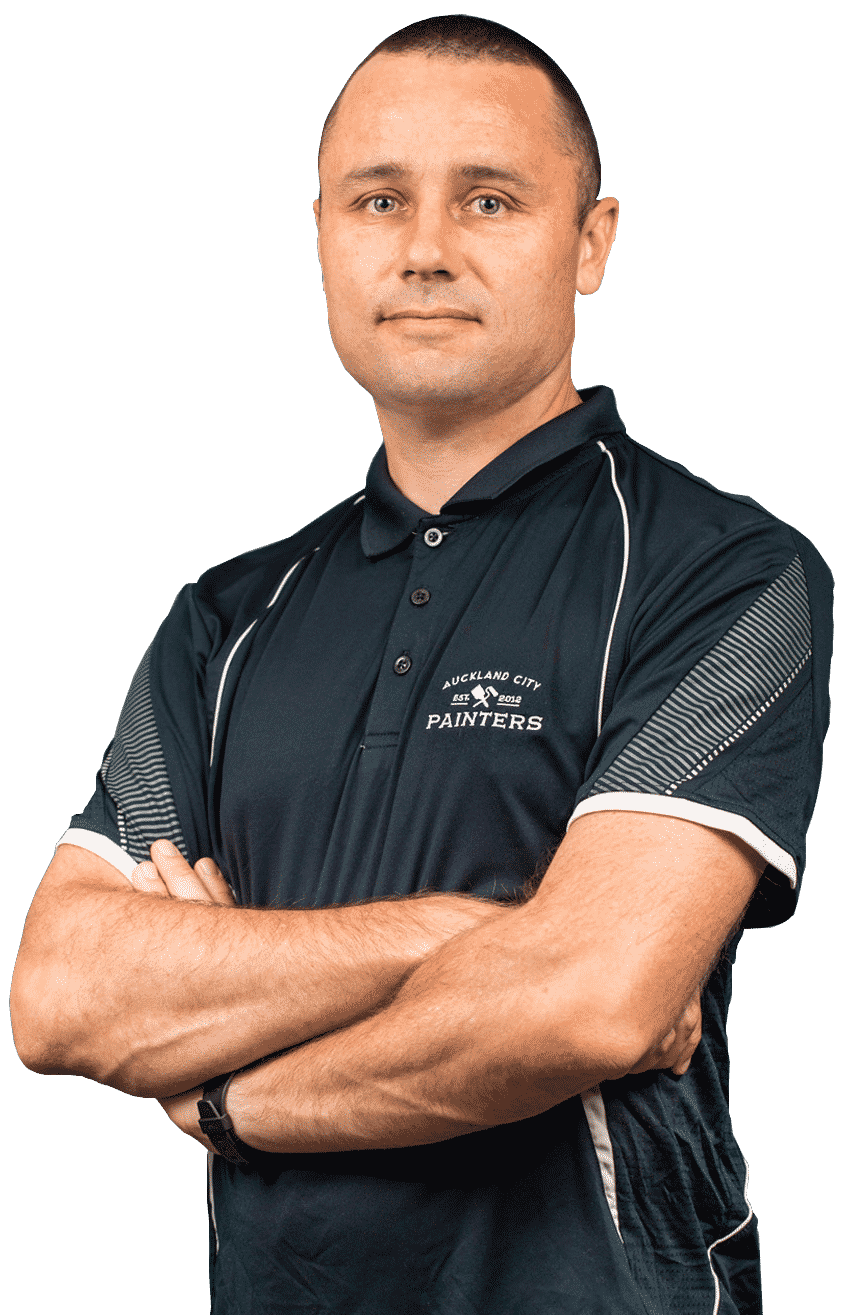 Need professional painting advice?